Note: If we do not have the item in stock, we will be happy to order it for you.
2019 Land Pride SBR72 - Pull-Type Configuration
Call for Price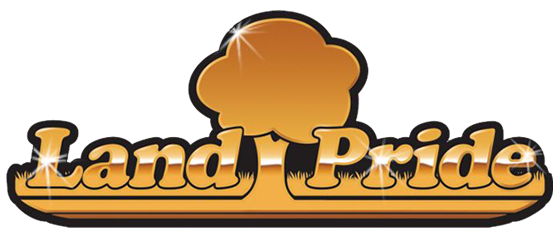 ---
Model
SBR72 - Pull-Type Configuration
Overview
---
Description
Land Pride's SBR72 Seed Bed Rollers will break up smaller clumps and dirt clods, while pressing applied seed into firm contact with the soil profile for greatly improved germination rates. They are available with a 3-point hitch or pull-type, and are ideal in landscaping, sports field maintenance, pasture maintenance, professional turf care, general seeding and overseeding applications.
Features
Category 1 Three-point hitch or Pull-type Configurations: Matches customers operational and equipment needs.
Three point hitch model is Cat. 1 Quick Hitch compatible: Makes for faster and easier hook-up to the tractor.
Standard equipment support stands for both three-point hitch and pull-type models: Keeps the hitches up and out of the dirt and ready for easy hook-up.
Optional Pull-type Hitch assembly bolts on and converts the Three-point model to a Pull-type model: Provides low cost dual hitch capability for added value and operational versatility.
Indexing dual capability hitch on Pull-type configuration: Ensures easy fit and function for 2" ball or pin and clevis type attachment.
Low maintenance indexing flip-over hitch on pull-type configuration: Allows operator's to switch from transport to working position and back again with ease and keeps costs down.
Notched and ribbed patterned gray iron roller: Provides for optimal seedbed finish and long durable product life.
Specifications
Unit Weight: 478 lbs.
Minimum Required Tractor Weight: 600 lbs.
Working Width: 69"
Overall Width: 84"
Overall Length: 77"
Overall Height: 18.9"
Roller Diameter: 11 3/8"
Roller Material Construction: Notched Gray Iron
Hitch Type: Pull-type Clevis and Indexing 2" Ball Combination
Tractor HP Requirement: 18-52 hp.
Roller Scrapers: Standard Equipment
Transport Wheels: Two 10" x 3 1/4" Solid Rubber Straight Ribbed Tread
Hitch Support Stand: Standard Equipment
Specs
General
Width

84 in.
Weight

478 lb.
Related Products
Call for Price